events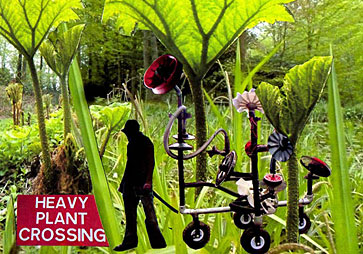 2013
Sunday June 16th, 11am-4pm:
'Green Field' a temporary installation to celebrate ANGEL15, the 15th anniversary of the Angel of the North. The installation will transform the mound on which the Angel stands with colourful flowers made from reclaimed and recycled materials. Visitors will be able to walk amongst them during the days celebrations.
Friday June 21st and Sat 22nd, 11-3pm:
Heavy Plant Crossing Expedition. A plant finding walk and performance taking place through the East Woods and walled garden of Wallington, National Trust estate, Northumberland . The event is organised by VARC as part of the WALK ON event which is part of the Festival of the North East. Booking not required.
July-August:
a series of impromptu street performance interventions across Edinburgh. LITTER interventions will be documented on line .